What cars does it work on?
1-Series 2004+
3-Series 1996+
4-Series 2014+
5-Series 1996+
6-Series 2004+
7-Series 1994+
X1 2009+
X3 2004+
X4 2014+
X5 1999+
X6 2008+
Z3 1996+
Z4 2002+
Z8 2000+
Mini R50 - R57
All M models
Looking for Porsche? Please see Durametric.
What does it do?
The tool accesses the electronic control units in your car to:

What systems does it work on?
Engine
Airbag
ABS
Transmission

Alarm
Central electronics
Heating & A/C
*Not all features are supported on all modules or vehicles. See our Model/Feature Matrix for specific coverage.




How does it work?
Our product is a hardware and software tool that plugs into your Windows PC's USB port (check system requirements). Once plugged into the car, the tool is capable of communicating with the different system control units in the car.



Can it really help me turn off my airbag light?
Yes! The tool can show you why it is on in the first place so you can correct the problem and turn the light off.


How is your product different from the OBD2 products available?
Our product communicates with your car just like the factory tool does and can access all of the systems in the car. OBD2 was created for emissions-related problems and only covers a limited subset of your car's engine.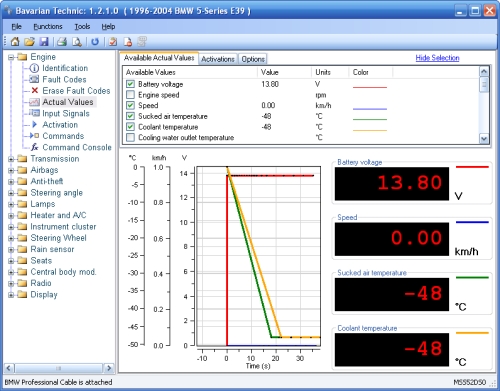 30-day Satisfaction Guarantee
---
If you are not satisfied with our product for any reason, you may return the tool to us for a full refund (less shipping costs). Click here for details.